What's in the set?
Crispy Cod Skin - Original
Crispy Cod Skin - Turmeric
Crispy Cod Skin - Parsley
Ingredients:
100% Cod Fish Skin, that's it.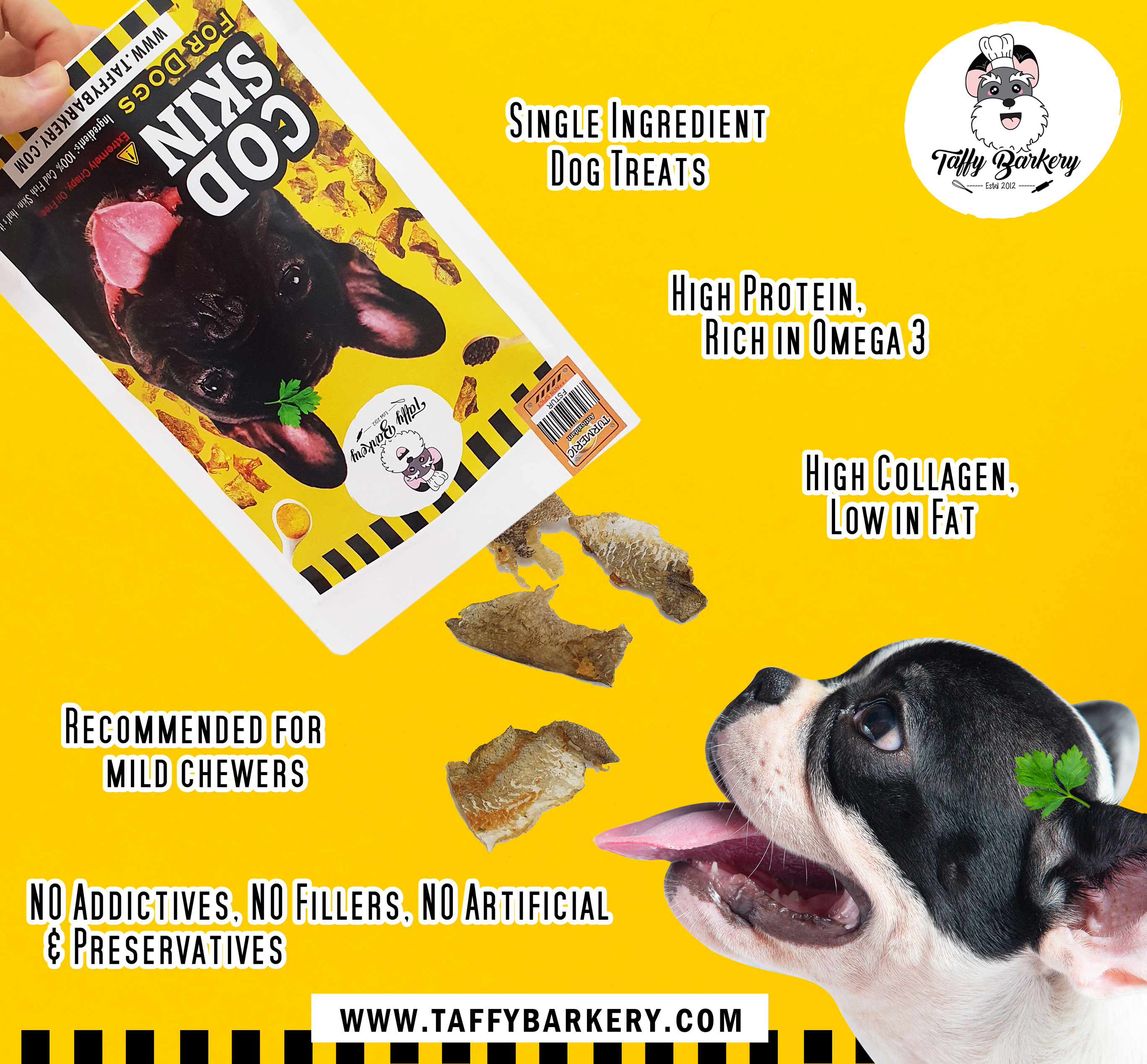 ⚠️#extremelycrispy
Your dog is sure to love the CRISPY, CRUNCHY & delicious taste of these Cod Skins for dogs. Cod Skin are single ingredient dog chew that is made from the outer later of Cod Fish. The Cod Skin is Air Dried until it dries and hardens into a delicious chew that dog's go wild for.
Cod Skin is entirely digestible, low in fat and high in protein. It also contains Omega 3, which promotes shiny coats and skin health among other benefits.
All our products are Gluten Free and Grain Free, Slow - Air dried Handcrafted in small batch, never mass produced .
No Addictive, No Fillers, No Artificial, Salt, Sugar, Dyes or Preservatives are added to all our treats