Description
· Make 10 Pupcakes (depend on cup size) or 15 paw shape pupcake
· Simple instructions, easy to bark bake
· Naturally delicious, No Preservative
· Steam only, no oven needed, can bake as well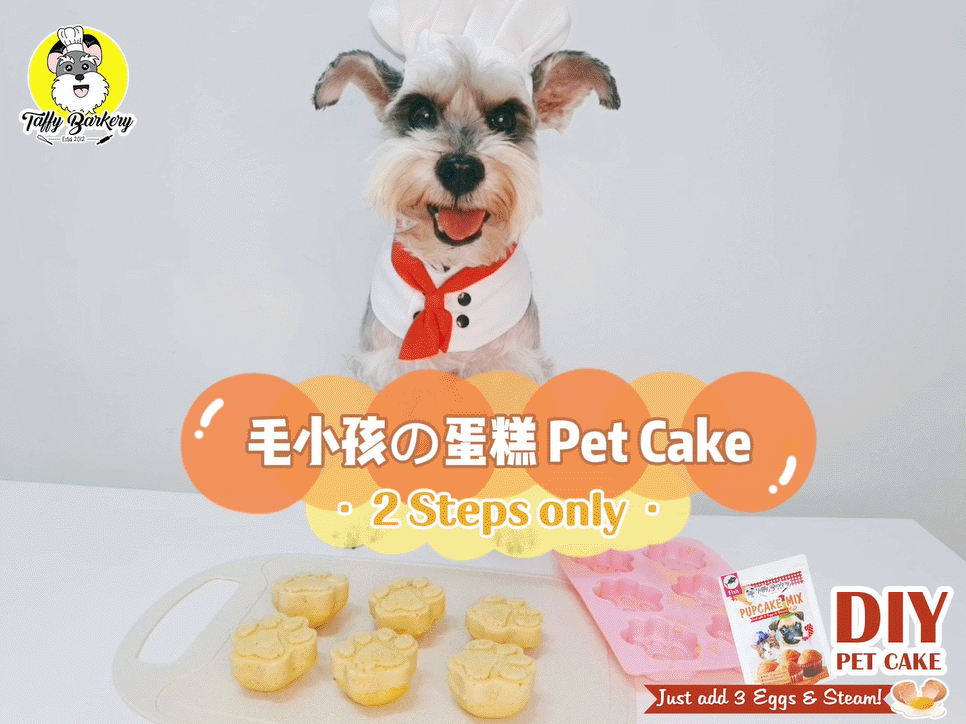 PupCake Mix is the quick and easy way to make a cake for your furkid!
Delight your pup with our delicious pupcake mixes! Just 3 big EGGs and you're ready to show your dog they're the goodest boy (or girl) with a healthy, special treat!
Simply add 3 eggs, mix and steam!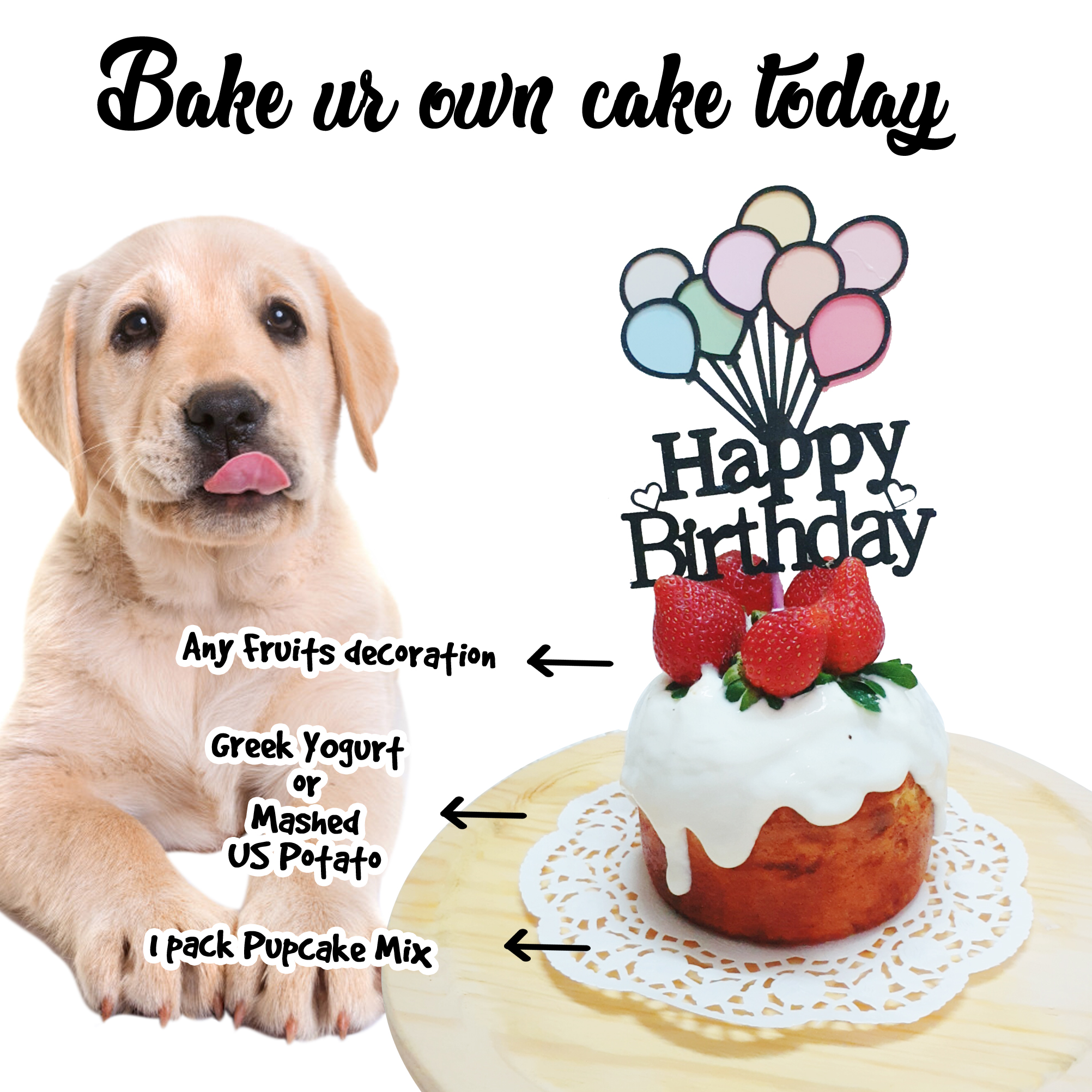 Happy Barking and celebrating! Two Paws Up!
If your furkids love their pupcakes, let us know! Tag us on social media@TaffyBarkery or #TaffyBarkery
What if I cannot finish my Pupcakes ?
Keep the pupcake in refrigerator for 3 days Or in freezer for 30 days, reheat before serve.