𝗔𝗱𝗱 𝟯 𝗲𝗴𝗴𝘀 𝗮𝗻𝗱 𝘀𝘁𝗲𝗮𝗺 𝟭𝟱𝗺𝗶𝗻 𝗼𝗻𝗹𝘆!!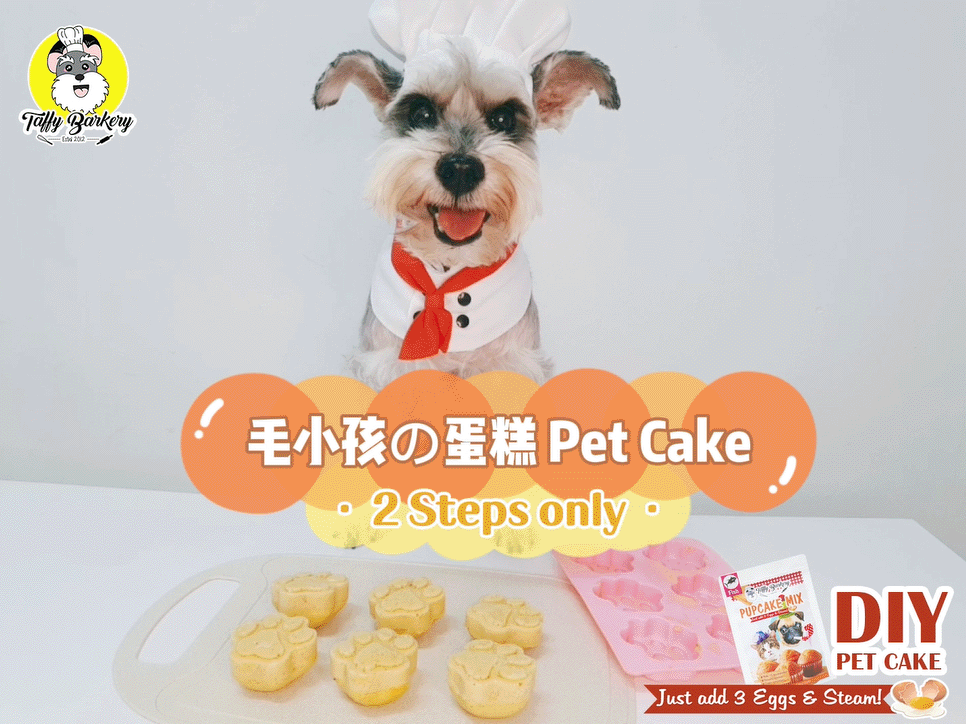 Description
· Make 15 paw shape pupcake
· Simple instructions, easy to bark bake
· Naturally delicious, No Preservative
· Steam only, no oven needed, can bake as well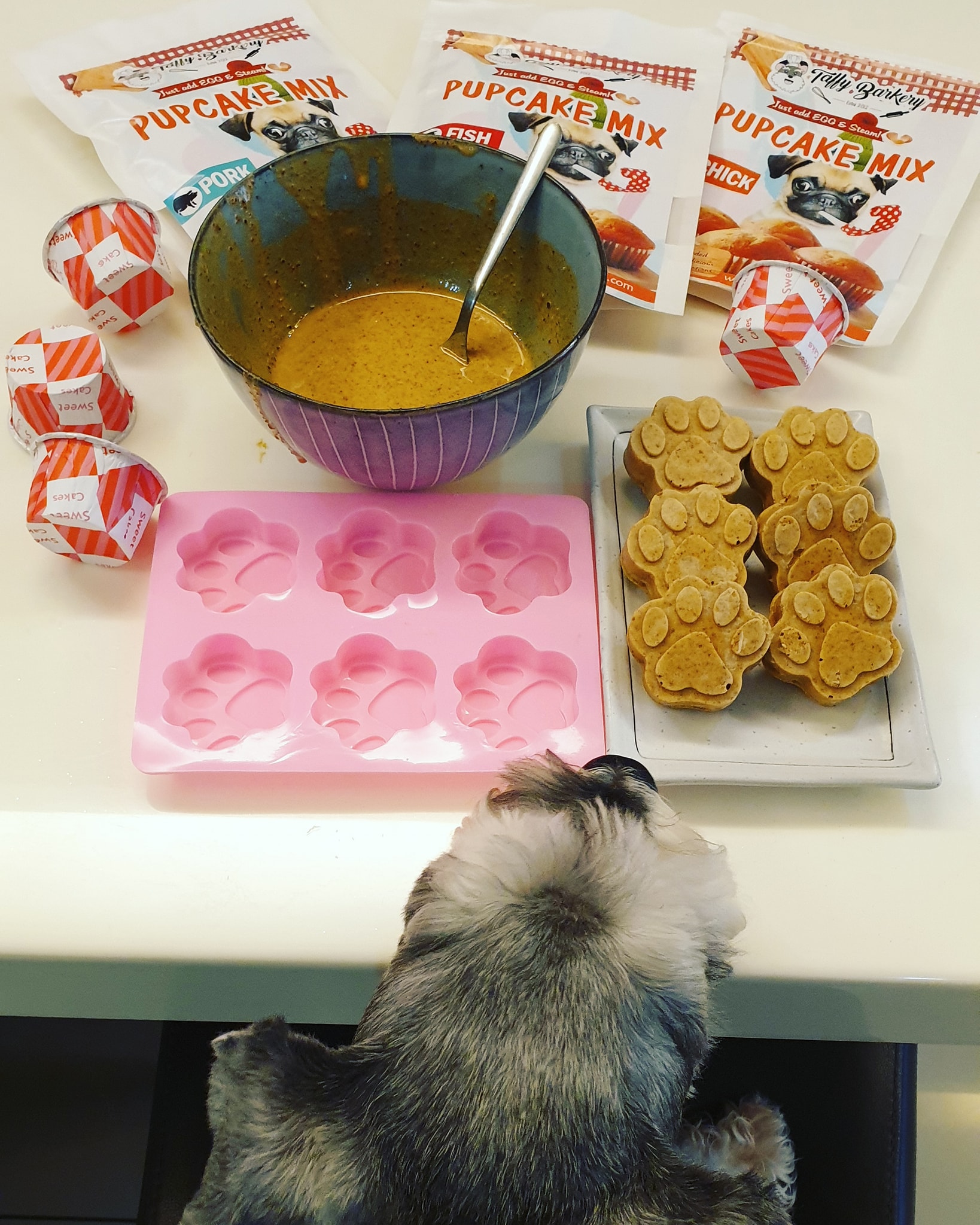 Happy Barking and celebrating! Two Paws Up!
If your furkids love their pupcakes, let us know! Tag us on social media@TaffyBarkery or #TaffyBarkery
What if I cannot finish my Pupcakes ?
Keep the pupcake in refrigerator for 3 days Or in freezer for 30 days, reheat before serve.