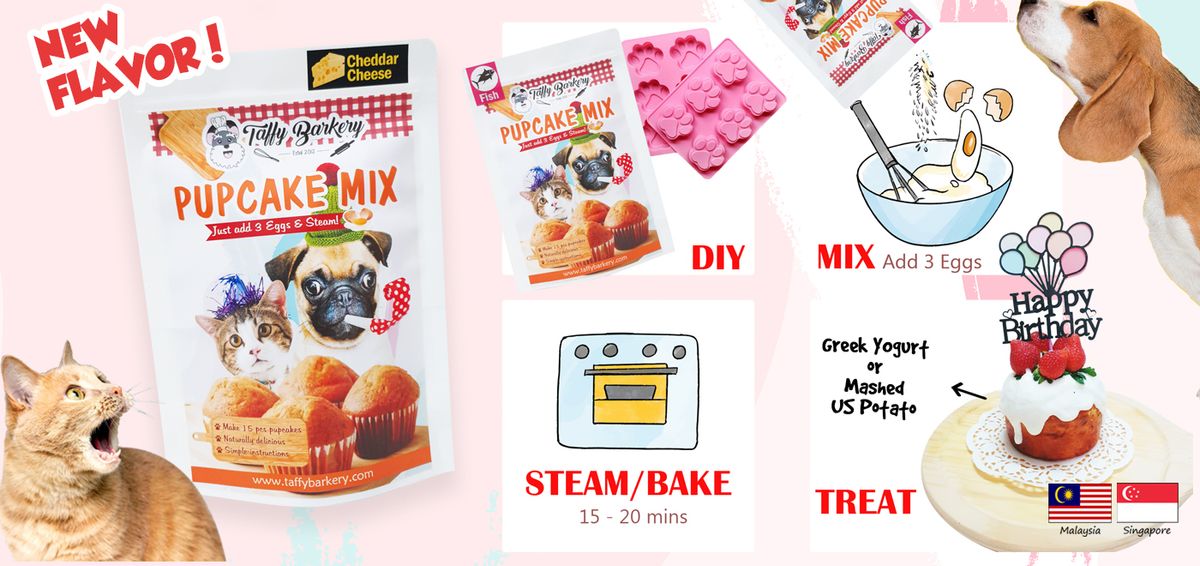 If you want to celebrate your dogs/cats birthday, make a Easy Homemade Dog/Cat Cake for them! Just add 3 Eggs and steam only – your dogs/cats will LOVE every bite!
How To Make a Dog/Cat Cake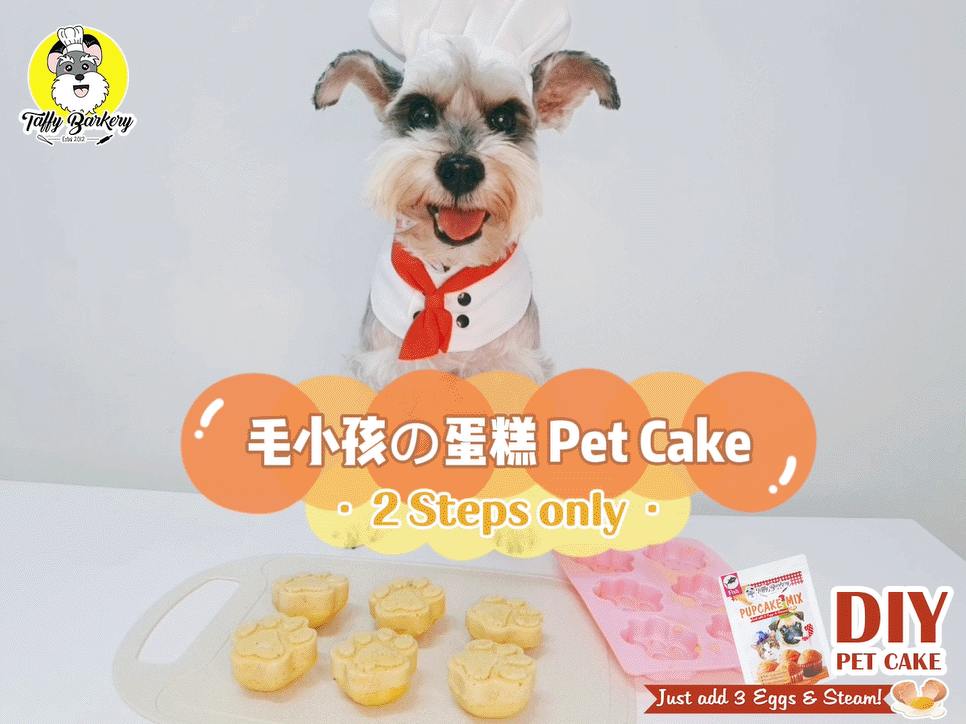 Step 1 Add in 3 Eggs with Pupcake Mix
Step 2 Steam/Bake 15 mins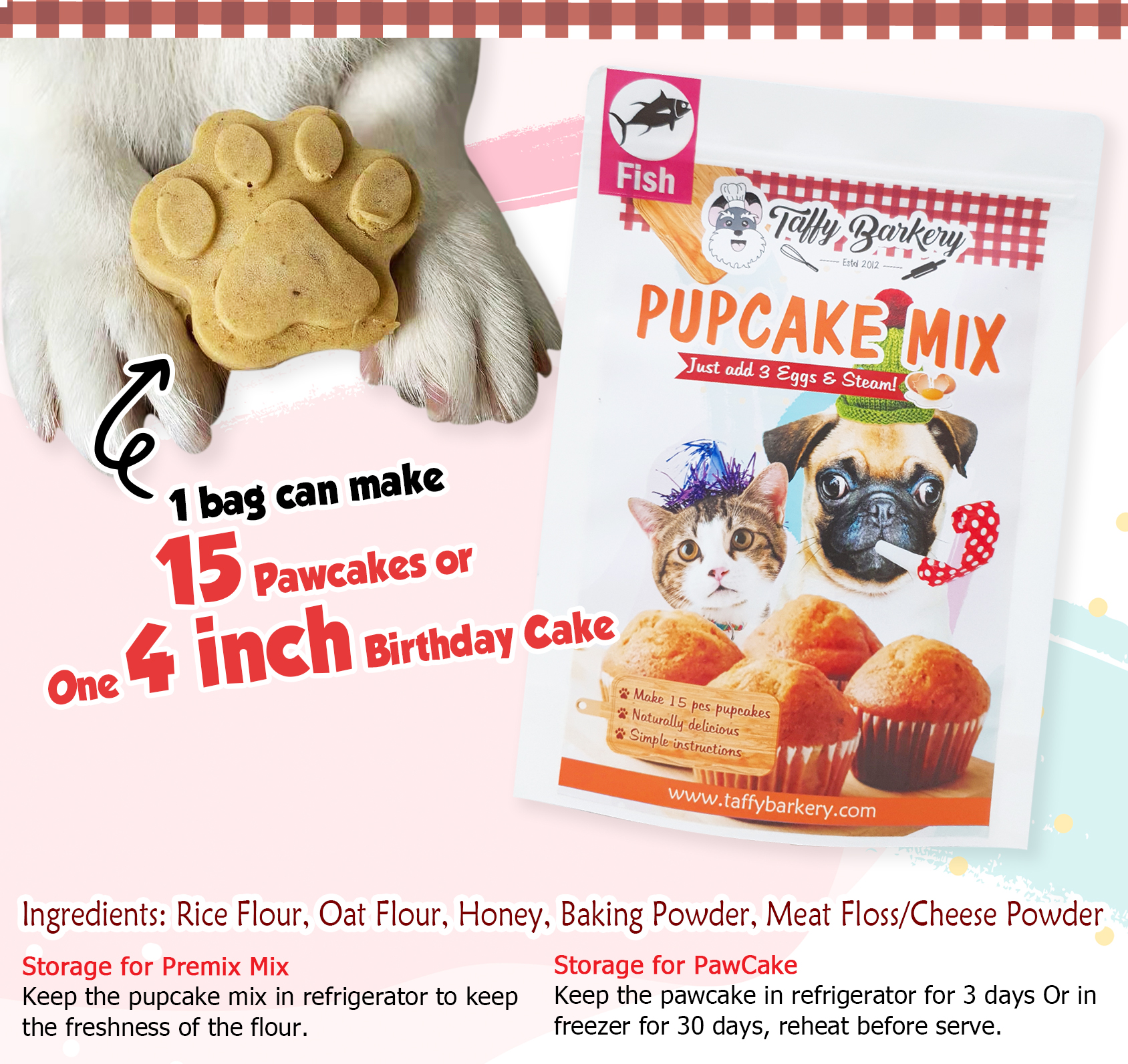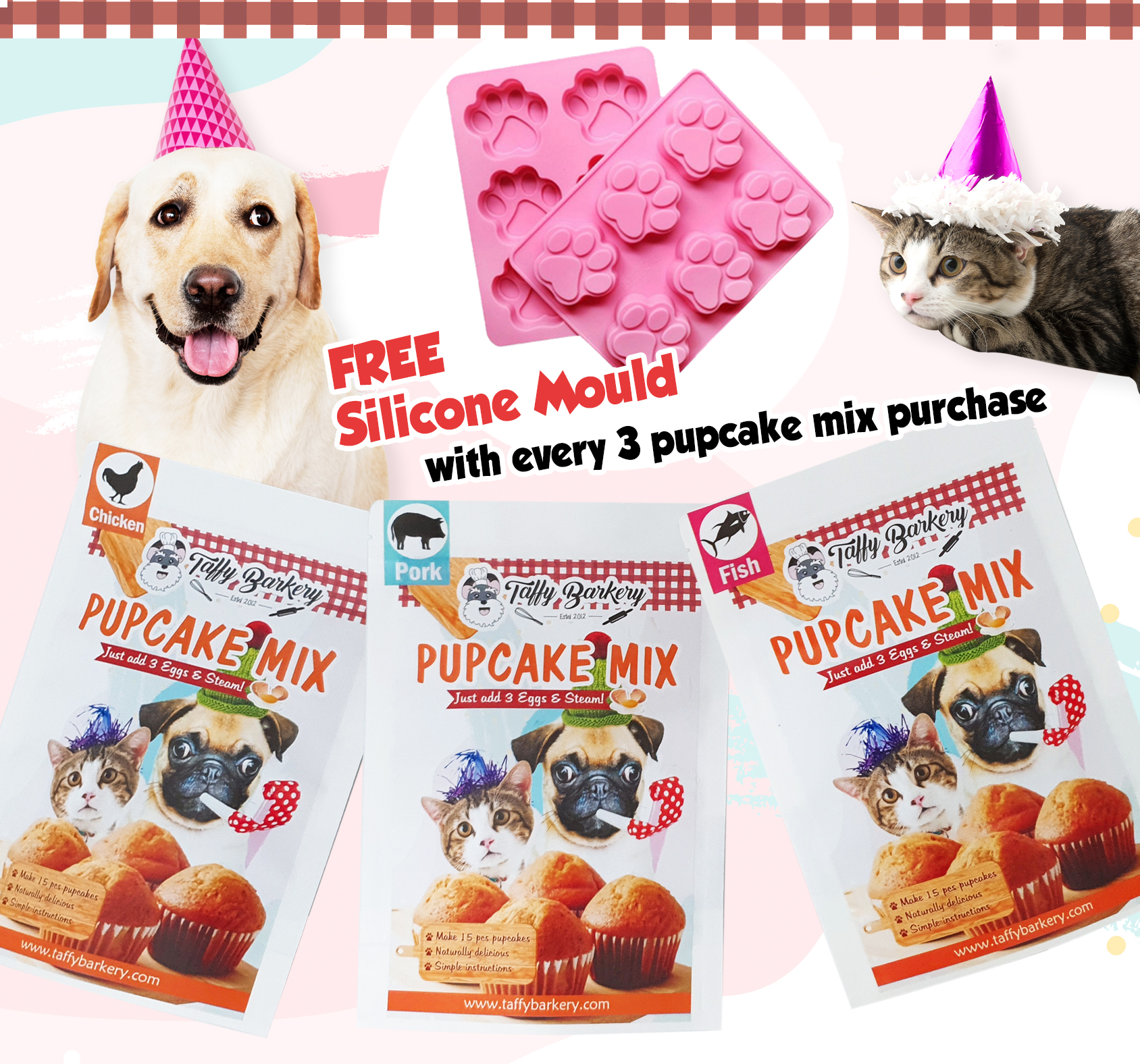 PupCake Mix is the quick and easy way to make a cake for your furkid! Delight your pup with our delicious pupcake mixes!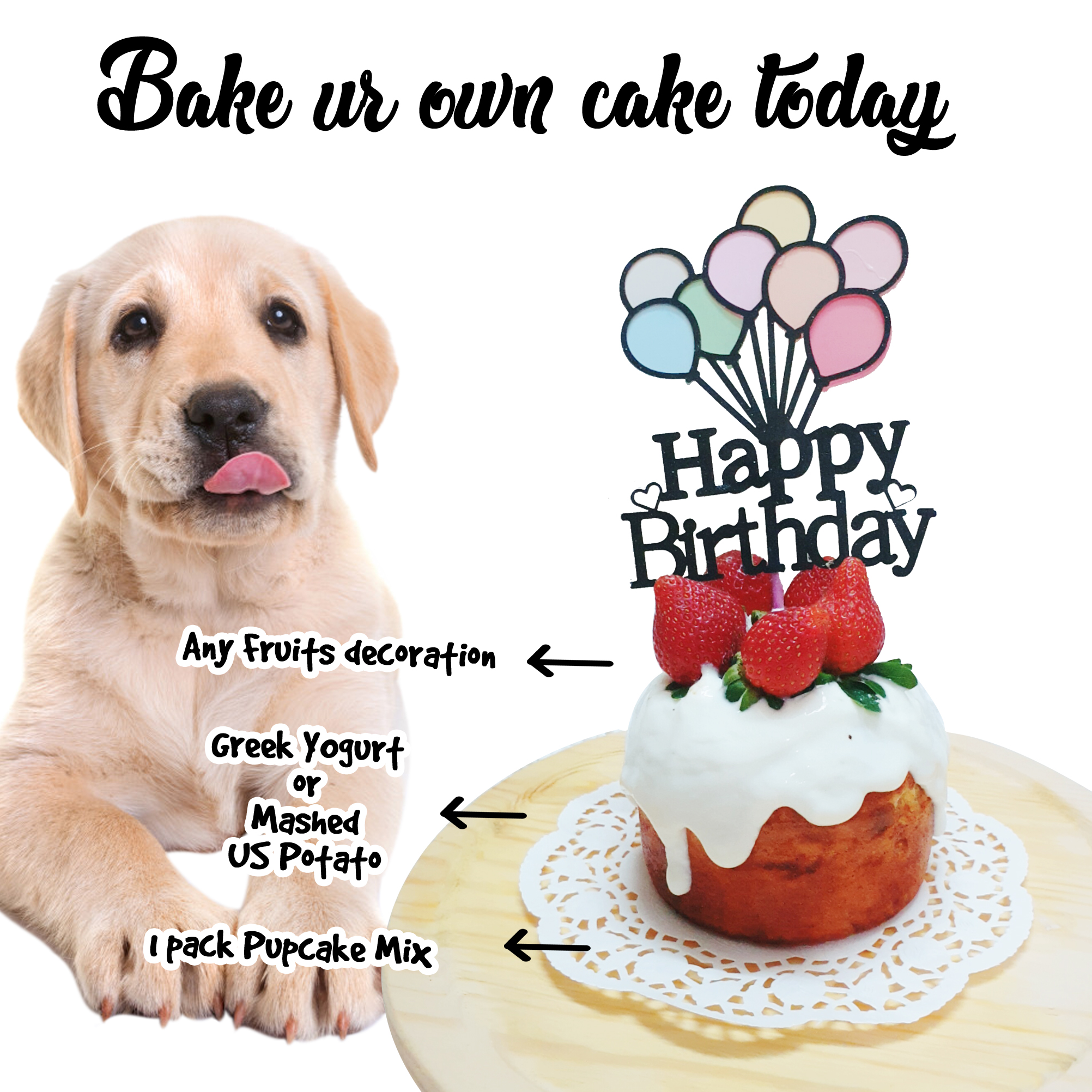 Happy Barking and celebrating! Two Paws Up!
If your furkids love their pupcakes, let us know! Tag us on social media @TaffyBarkery or #TaffyBarkery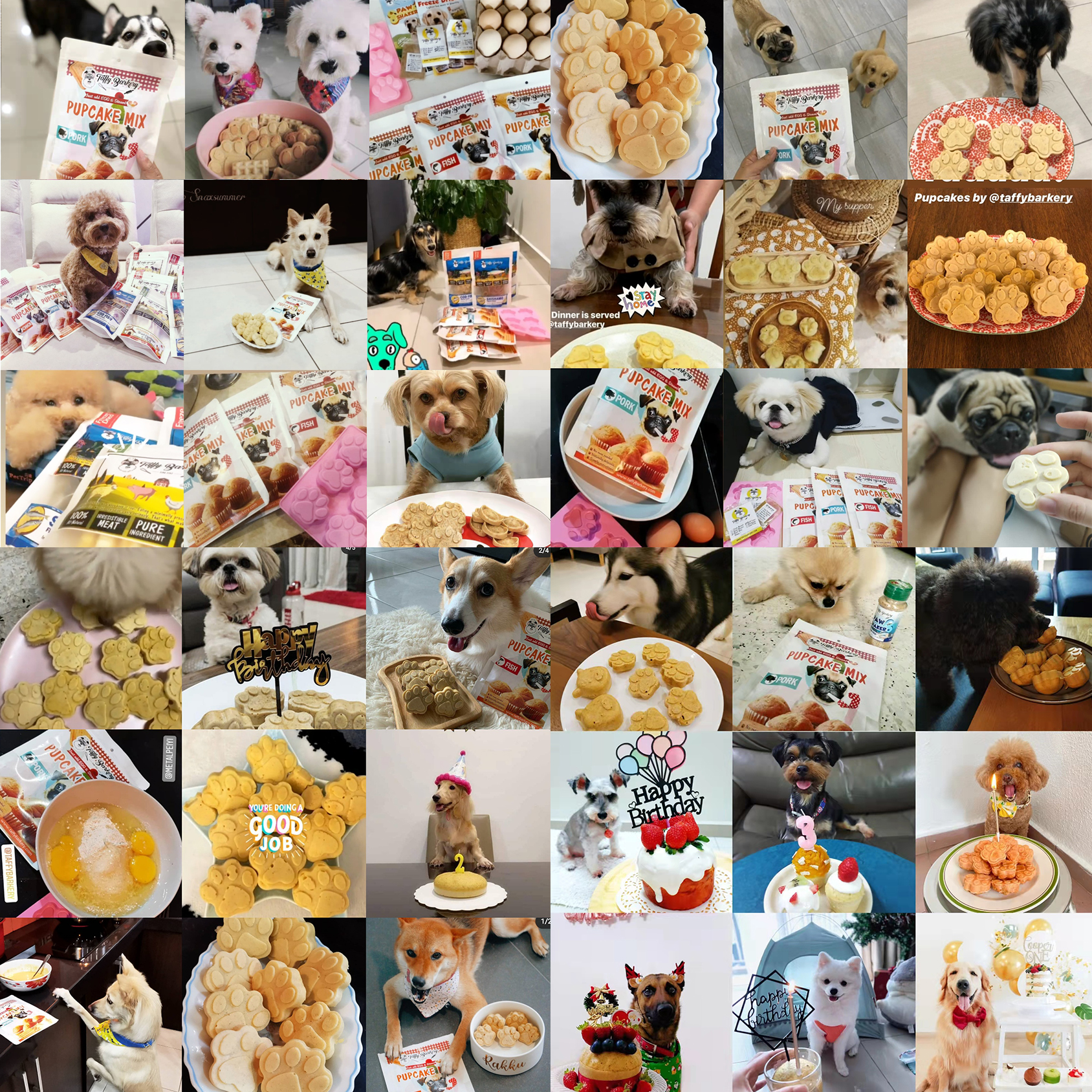 Loved, Taffy the Chef 🐾