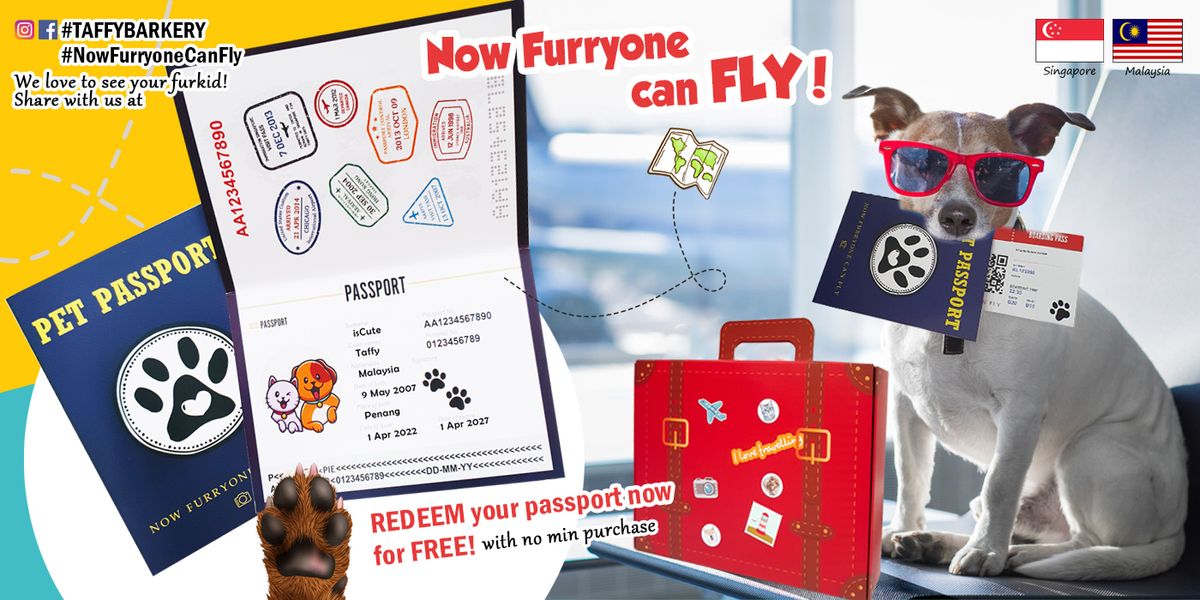 1st Apr 22 Internationl Border Reopening? Ohhhh no! Hooman get ready to ✈?
No worry, we have got you covered 🐶🐱Your passport is ready too! 🧳✈ #NowFurryoneCanFly #justforfun #cheers

Enjoy a FREE fun 🐶🐱 Pet Passport & Airline Snack from us with every purchase (no min order) Claim yours today.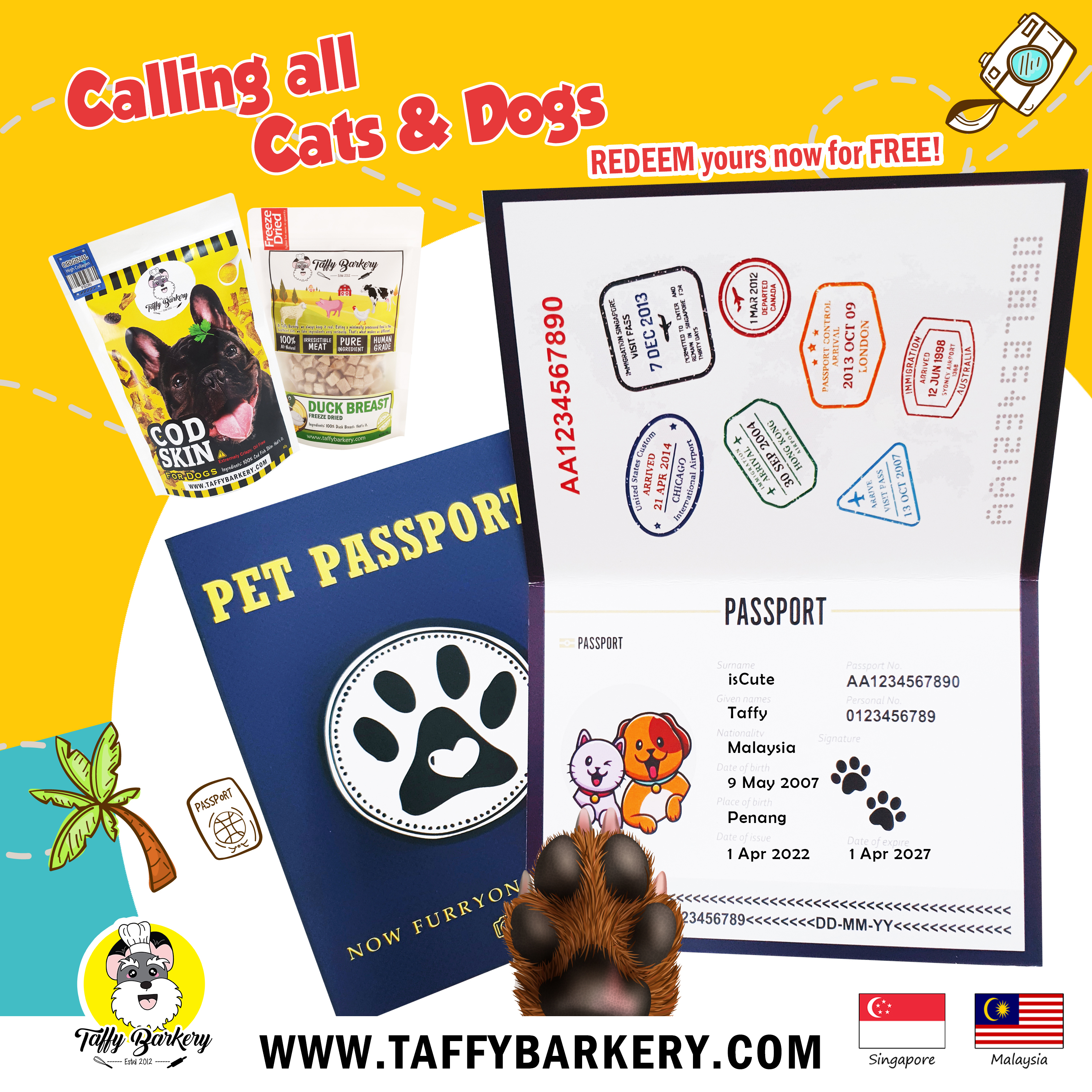 Free with any purchase
- One Passport
- Furry Airline Snack (Treats sample)
Are you ready to ✈️? The border is opened now, have you got your passport and luggage ready? Please don't forget to pack in a lot a lot of treatos! 🐶🐱 #NowFurryOneCanFly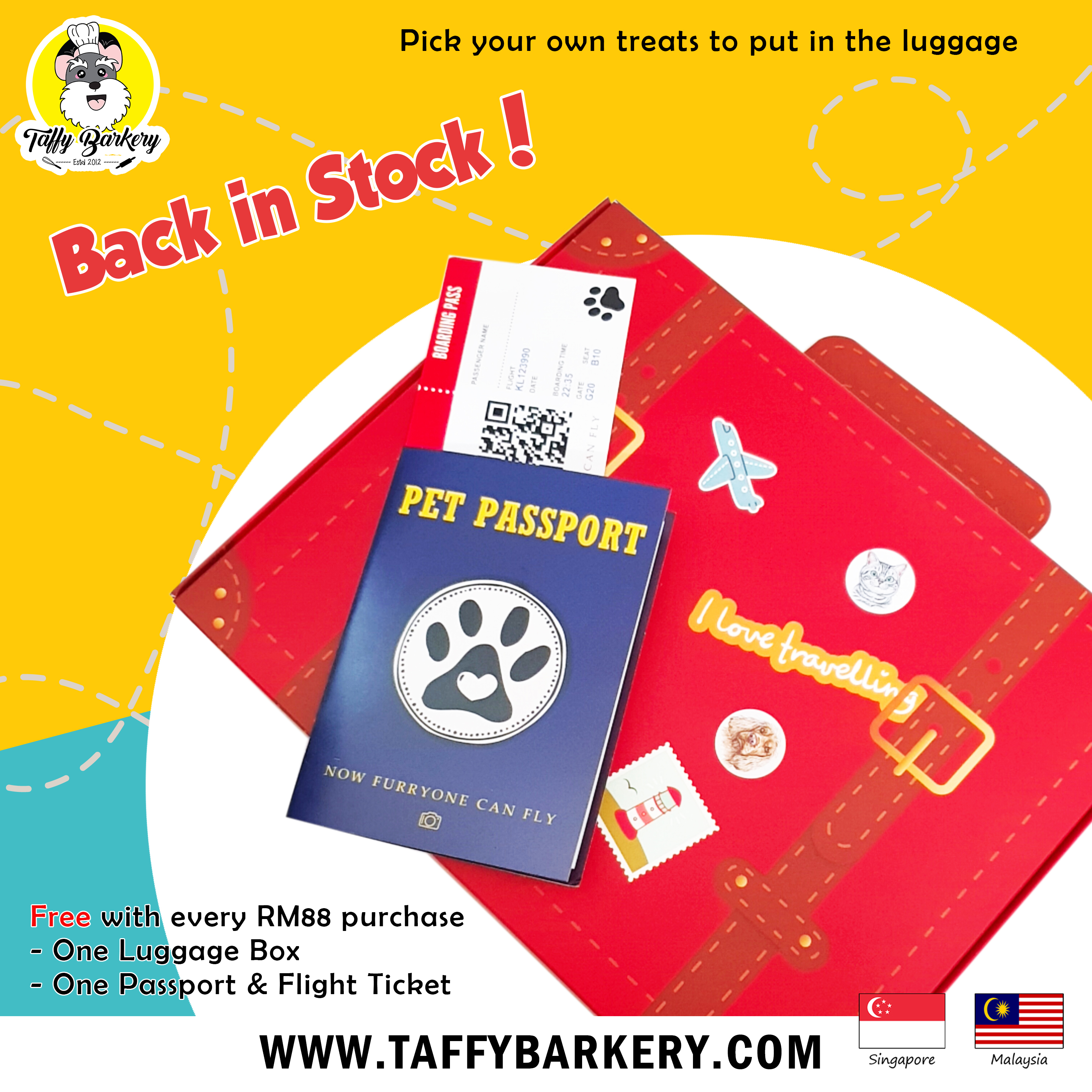 Free with every RM88 purchase
- One Luggage Box
- One Passport & Flight Ticket
- Furry Airline Snack (Treats sample)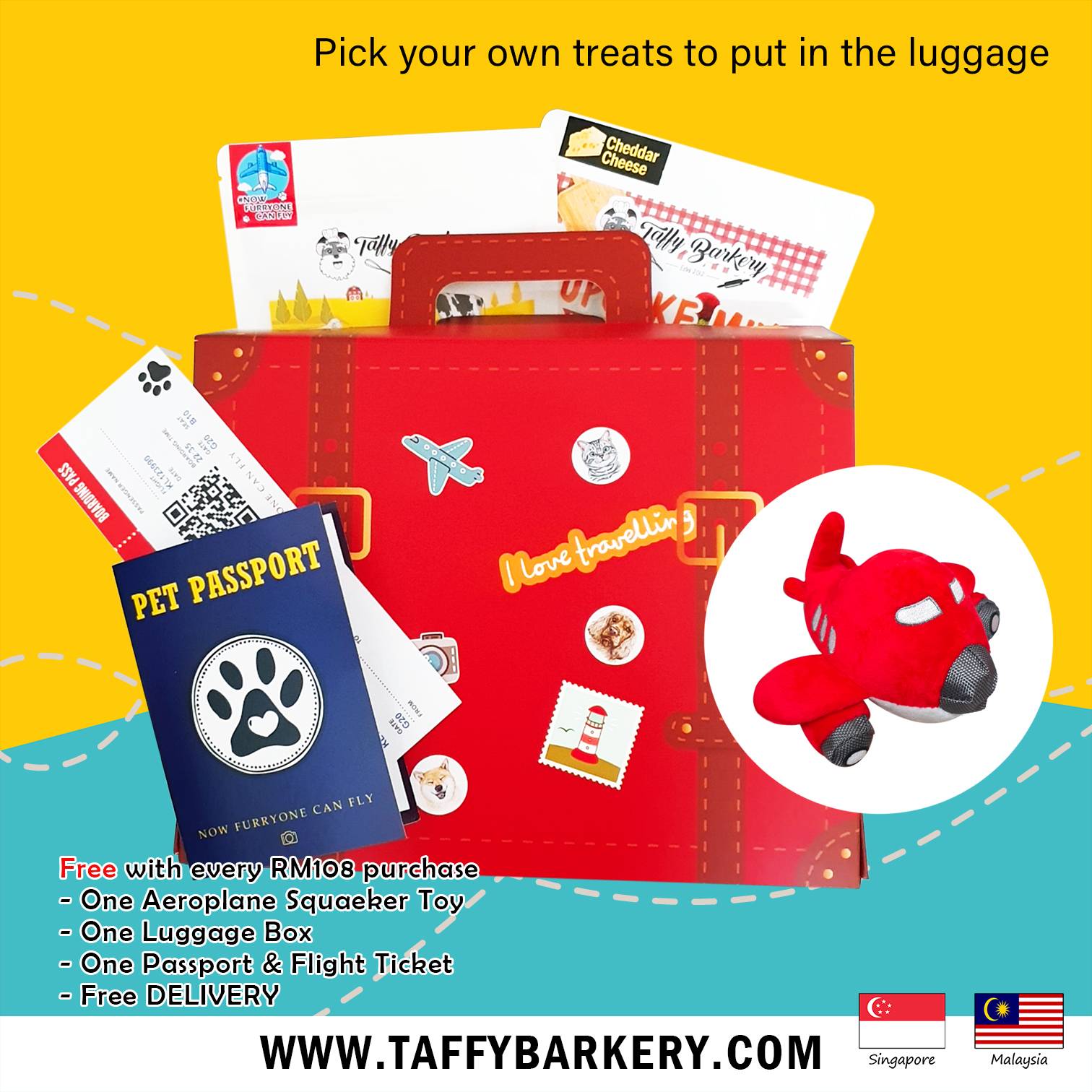 Free with every RM108 purchase
- One Aeroplane Squeaker Toy (while stocks last)
- One Luggage Box
- One Passport & Flight Ticket
- Free DELIVERY
Stay Safe, Stay Hydrate! Taffy care ❤️
Loved Taffy