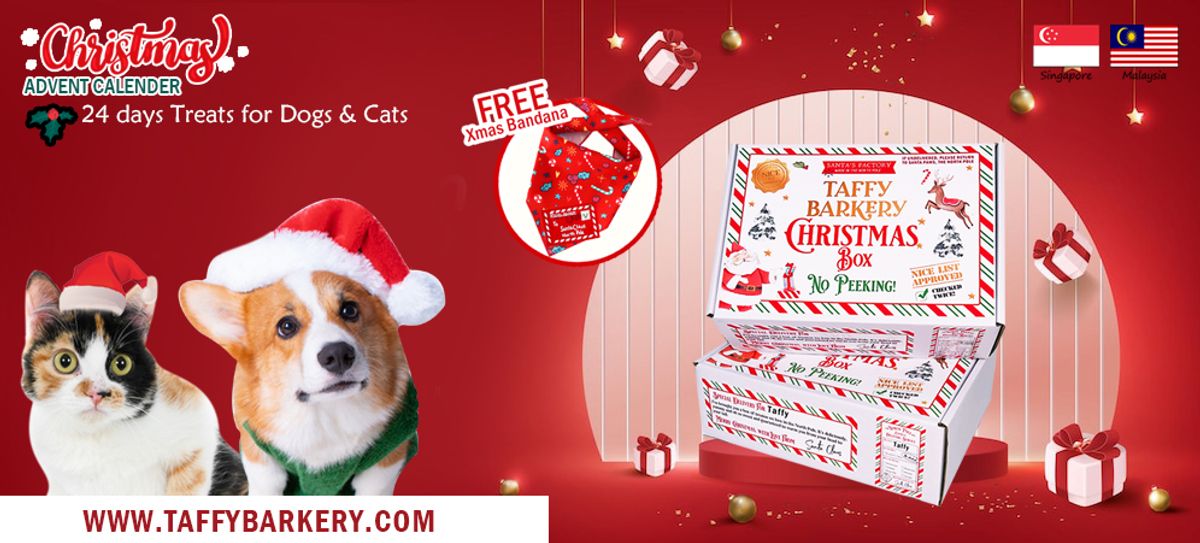 The most magical time of the year has arrived. Let the countdown begin!
What's better than 24 Treats in an advent calendar? Delicious Natural Treats! There is a pack of Taffy Barkery Single Ingredient Treat waiting to be enjoyed each day from 1st Dec 22 til Christmas eve.

什么是宠物圣诞倒数日历礼盒?圣诞日历礼盒一共有24个包小零食,对应着24天,每日可以开启一个,从里面取出我们准备好的惊喜的零食
每打开一格,就像收到一份惊喜礼物。一边倒数圣诞来临,一边拆礼物!从12月1号 开始拆, 一天拆一个,拆完24格的时候,圣诞节就来啦。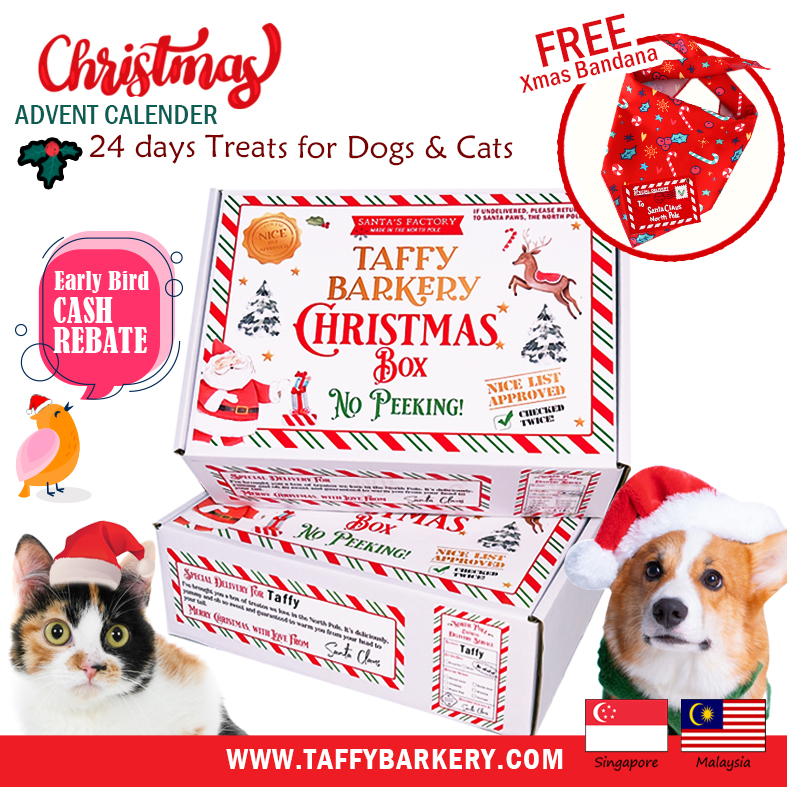 Early bird RM10 instant discount + RM10 cash rebate (with no min spend) T&C
𝘼𝙙𝙫𝙚𝙣𝙩 𝘾𝙖𝙡𝙚𝙣𝙙𝙖𝙧 - 24 𝙙𝙖𝙮𝙨 𝙩𝙧𝙚𝙖𝙩𝙨 𝙗𝙤𝙭 𝙘𝙤𝙪𝙣𝙩𝙙𝙤𝙬𝙣 𝙩𝙤 𝘾𝙝𝙧𝙞𝙨𝙩𝙢𝙖𝙨
There are 24 packs of Taffy Barkery Single Ingredient Treatos waiting to be enjoyed. Count down the days until Christmas with a yummilicious treats each day starting on the 1st of December.

This is the perfect gift for our furry kid in the run up to Christmas and will be sure to put a smile on their face.

Hoppy Christmas!
Loved, Taffy the Chef 🐾